I have waited so long to get my hands back on my beads now that school is out.
These have been in my stash for a while and they called my name today.

I love these faceted Aqua Jade beads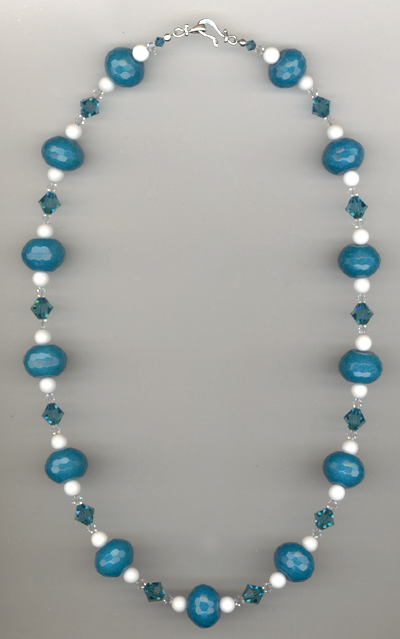 when paired with the bright white coral and beautiful Swarovski crystals.
The necklace is finished with a sterling silver hook.

Check out the matching earrings too!